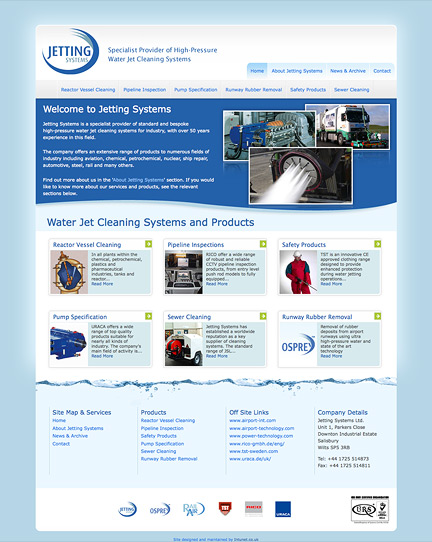 Jetting Systems is live!
Jetting Systems Ltd is a specialist supplier of standard and bespoke high-pressure water jet cleaning systems for industry. They have been a leading provider of jet cleaning systems for over 50 years.
The Jetting Systems portfolio includes URCA high pressure water jetting systems for cleaning and cutting and their internationally acclaimed OSPREY runway rubber removal system. In 2002 Jetting Systems were appointed as the sole URCA representative for the UK.
Intunet were asked to give Jetting Systems a totally new and dynamic redesign, including a CMS, for their online presence. Both Jetting Systems and Intunet are extremely happy with the result.
---